The main goal of any organization is to produce the goods or services they offer to the very best of their ability
Turing a profit and achieving a sustainable level of success is a fundamental part of this goal
While many organizations are capable of performing work outside of their core services, many more are leaning toward outsourcing for the specialized services they cannot handle themselves. One of these areas, and an area where profit can be increased almost immediately, is in the area of debt recovery.
We will examine three critical areas that can help you understand what criteria sets collection agencies apart from one another and will make the most difference when you begin to look for an agency that you can count on to recover the debts that are holding your organization back.
---
Longevity & Track Record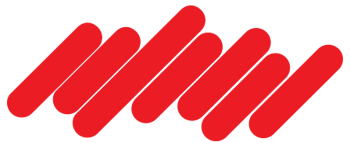 ---
Understanding the length of time that an agency has operated and their proven track record with clients, consumers and government regulators should be your first step when looking through the vast assortment of agencies out there. Before speaking with an agency, take a look online to see what you can find out about them by performing a simple Google search of their name.
Do they have an online presence?

Do they have a website?

What do they have to say about themselves?

How long have they been in business?

Do they have testimonials from both

consumers and their clients?

Do they have a Google+ or a location page on Google Maps?

Do they have other social media pages or blogs that demonstrate their expertise?

Conclusion
The longer an agency has been in business, the better. Survival can be fleeting in the collection industry and experience matters. Companies that have been around the longest have earned their stripes and have transitioned into modern agencies capable of following the law and meeting the individual challenges each of their clients present.

A clear and open web presence is a positive sign that the agency believes in transparency and has nothing to hide even though having a web presence in the collections industry opens itself up to consumer and regulatory scrutiny.

Additional online resources that they provide, such as social media, blogs or other online resources for their clients can help to illustrate their expertise in debt recovery as well as their investment in their clients. Spending time and resources to create content and tools that can help their clients demonstrates a clear willingness to go the extra mile.

A positive and clean track record can be established by: letters of recommendation, low numbers of negative reviews or complaints (with relation to the size of the operation), positive and non-combative responses to those reviews by the agency, a clean profile with regard to local, state and federal regulations and laws, and any additional positive news or community involvement by members of the organization. These are all good ways to measure the overall track record of the agency.
Tips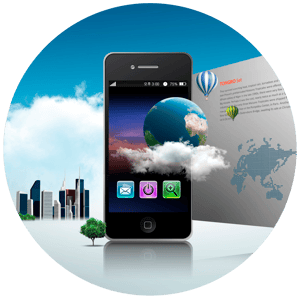 If you have a sales representative, try typing their name in next to the agency name and search again. You may find additional links that can lend further insight into not only their professional efforts but their social and community involvement as well.

You may also find reviews from any number of sites including Google and the Better Business Bureau. While collection agencies are at a marked disadvantage with regard to reviews, since debtors will generally be responsible for most reviews rather than clients, how an agency responds to reviews and the overall number of complaints or negative reviews compared to the number of debtors the agency contacts can be a very telling indicator of how the agency will treat your customers or patients as well as you, their client.

Request a letter of recommendation. On top of testimonials they may feature online or in brochures, a good sales representative should be chomping at the bit to give you letters of recommendation from their current clients. A solid agency will have less formal notes and communiques from debtors as well.

Make sure you look to see if the agency has violated any laws or are the subject of any negative press with regard to the way they conduct their business. FDCPA violations or court cases, if found, should be thoroughly vetted and understood. Don't be afraid to the agency about any examples you find. They should be able to put your mind at ease.
---
Operations & Personnel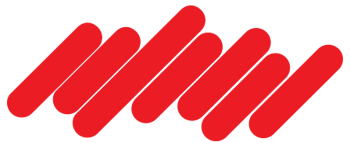 ---
The second step is understanding what an agency's operations look like, how and by whom it is managed, and what processes their agency uses to perform the work of debt recovery while providing transparency back to you their client.
What experience does their C-Suite (management team) bring to the table?

What experience and skills do their collection agents possess?

What hours are covered by collection staff and do they work weekends too?

Do they have a dedicated Client Services department that will be responsive to your needs?

Do they have the technical resources to ensure your placements are transferred securely and imported into their system cleanly?

Do they have a clear outline of exactly how your accounts will be worked?

Do they provide a timeline for when these processes occur?

CONCLUSION
You want to choose a company whose owner and officers have their own experience with collections or related experience in corporate management or revenue cycle management. Debt recovery is a tough and oftentimes complex business to run. An experienced management team is critical to their success and in turn your success.

The actual collection team and call center representatives should be a diverse group that is broken into specialized areas by their skill sets. An agency should be capable of multi-lingual and multi-cultural communication. The collection team should also have managers that possess a decade or more of experience in the industry.

Every hour of available call times should be worked and weekend shifts should be utilized as well in order to attempt to collect at the maximum allowed rate by law.

Having access to a dedicated Client Services team is important, especially when you first start working with an agency and need help understanding their processes and how they relate to your own. Ease of integrating your data into theirs is critical and having a client liaison can make the difference between sinking or swimming with regard to the success they can deliver.

An agency that has an in-house Information Technology team can greatly help speed up the placement process and ensure secure and accurate data flow between your organization and the agency you are working with. These professionals can also work directly with your own IT professionals to customize your information flow for improved reporting and transparency.

Understanding exactly when and how your accounts will be worked will allow you to have a clear sense of what you can expect from your chosen agency. This should be clearly outlined and the agency should meet this level of service and provide the transparency needed to prove it. Part of this should be a clear understanding of when the agency will remit payments to you and how often they do so. The agency should never hold onto your money for more than 30 days.

An agency's technology and operational procedures should be HIPAA Compliant. Even if your organization does not require HIPAA Compliance working with an agency that is compliant only ensures that your customers' data is treated with the highest level of scrutiny and care, which in this day-in-age offers the most peace of mind.
TIPS
When looking at an agency's statement of work make sure you fully understand how and when your accounts will be worked.
A solid recovery agency should provide the following services:
An online client portal

- a secure way for you to send them your placements as well as access to reports and statistics detailing payments and arrangements with your customers or patients.

Data-scrubbing

- the process of verifying and acquiring additional contact information and consumer data that can aid in the recovery process.

Credit reporting

– an agency should give clients the option to report debtors to nationwide credit reporting agencies.

Litigation

– an agency should offer its clients the ability to "go legal" when necessary and should have a clear outline of the procedure with regard to court costs as well as asset discovery and recovery.
Do they have online resources for both clients and debtors?
Can you upload your placements securely to them?

Can debtors easily make payments or contact the agency?

Does the agency have a dedicated web site for debtors?
---
Technology & Information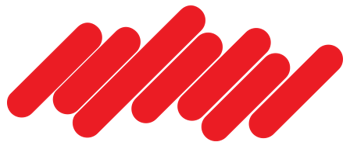 ---
The third and final step is understanding what technology is utilized by the agency to perform their work and how that technology interacts with information to increase their returns to their clients and to what level that technology makes life easier for their clients.
How quickly can they accept your accounts?

How easy is it to get your placements over to them?

Can they work with digital file scans from the billing system your organizations uses?

How is this process secured? Is it HIPAA Compliant?

Is the agency itself HIPAA Compliant?

What modern technology is used by the agency? Do they utilize a Dialer for example?

Do they use any models or analytics on your data to improve their collection rates?

What tools does the agency use to provide transparency to their clients?

CONCLUSION
The best agencies will be using the latest technologies that leverage cloud computing for real-time monitoring, advanced processing and high levels of security via encryption and secure gateways.

An agency should be able to provide a template or work with your technicians to easily transfer your desired placements to them in a secure manner that is secured by SFTP, SSL or comparable encryption. Additionally if you use a billing system, they should also be able to integrate your output format directly into their database for a seamless transfer of information that allows them to begin working your accounts immediately.

An agency should be able to get your placements in and be working them in a matter of days, not weeks or months.

Agencies may even use their own proprietary software and databases to manage your collection accounts. This allows them to move much more quickly in changing processes and data flow on the fly. An agency that employs its own database architects and managers is poised to take immediate action based on any number of factors that can affect collections from seasonal shifts to sudden economic conditions.

The best agencies will apply their own analytical process to your accounts using consumer credit data and their own proprietary methods for classifying them and working them according to their expertise. Whether it's managing the small data inside their own operations or the big data represented by consumer credit information, the use of analytics is a must in this industry and will be the difference between achieving mediocre results and highly successful recovery rates.

Many agencies utilize a dialer system capable of placing tens of thousands of phone calls each day which helps to bolster overall contact rate. Dialer systems are growing more advanced by the day and feature more and more human interaction than previous generations could provide. A modern dialer system is a plus for any agency.

The agency you chose should be at least as good as, if not better than, your organization with regard to the technology they employ, the knowledge and resources they possess and the care they take with your data.
TIPS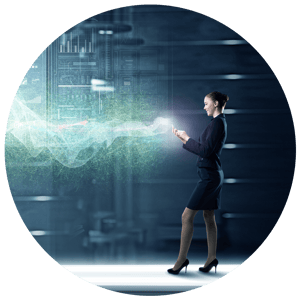 Identify the technology and billing system your organization uses and ask specifically if their agency can work with your format. Don't be afraid to put your technical people together with theirs to hash out your placement procedure with them.

Make sure you have high level understanding of the technology your organizations utilizes. Talk to your information officers or technology team to get a basic understanding of how your data is secured and the measures they take to do so. In the same vein, ask what kinds of digital services they utilize and what services they think a recovery agency should employ.

You don't have to know technical jargon to gain a high level view of where you organization stands with regard to its information and technology.