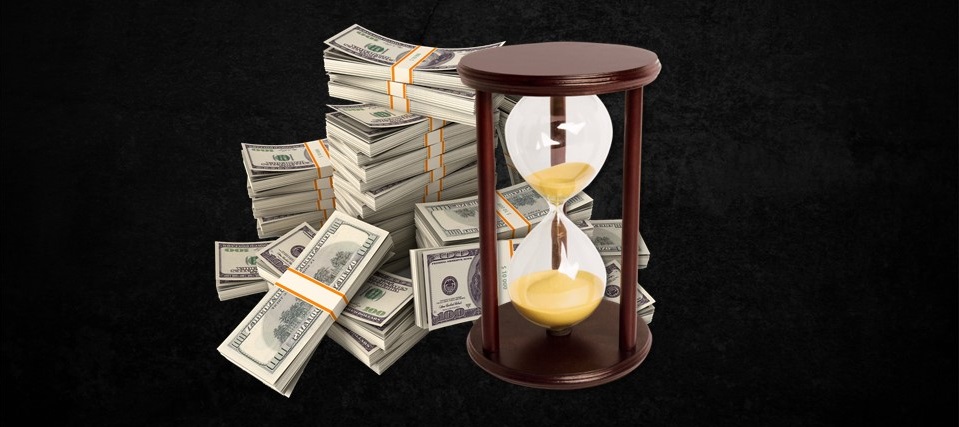 Once an organization has decided to use an agency to collect on its bad debt, it must decide when it should start placing its accounts with the agency. While there are many pieces to consider for its own placement process – what information to collect, what information to turn over, how to place accounts securely, among a multitude of other factors – one of the most critical policies, and one which will have a definitive impact on its collections results is when to place those accounts. With this in mind we will explore four key reasons to get placements in sooner than later.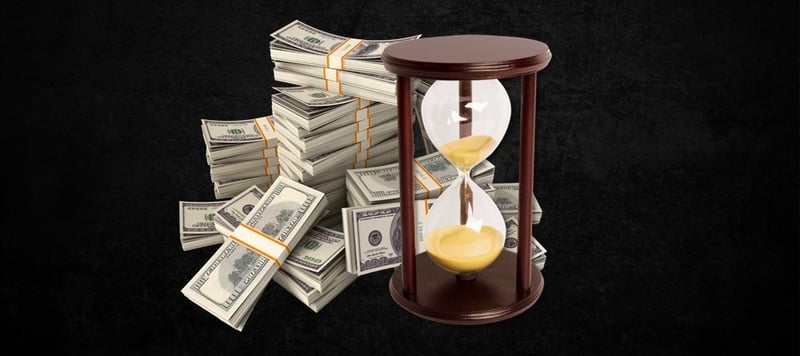 Reason #1 – First Come, First Serve
Accounts are generally paid in the order that they are placed. This is especially important with regard to healthcare debt as the modern structure of medical costs can span across networks and the organizations in and out of those networks, each of which may place their own accounts at their own discretion. This is not to say that other types of consumer debt aren't affected by this because outside of the patient or customer specifically directing their payments to be applied to a specific debt within their account, those with multiple debts will have their payments applied to the accounts that were first submitted to the agency.
Reason #2 – Exposure
Have you ever noticed that the happiest patient or customer on the day service was rendered has a mysterious way of becoming disgruntled three months later when you're trying to collect on their account? The most successful surgery falls victim to the wariness of owing a debt for the service and all of a sudden, the goodwill you've established with the patient depreciates as time goes on. In addition to this, the minefield that must be navigated when collecting bad debt is best left to the professionals who are experienced in working through the red tape, judicial decisions and regulatory complexity that complicates these efforts. It helps to have a knowledgeable agency watching your back in this regard.
Reason #3 – Law of Diminishing Returns
The general rule of thumb here is that the longer the account sits, the less chance there is to collect it. This is a commonsense conclusion that is backed up by research performed by InsideARM, a leading accounts receivable management group. You can see this illustrated in their graph below. Your best chance of collecting any debt is in the first thirty days. By day-60 you'll see your chances of collecting nearly cut in half which is then followed by a precipitous drop through days 90-120. At this point you're kicking rocks and it's much better to place these with an agency that specializes in collecting bad debt. Just like the services your organization expertly provides, debt collection is a specialized service that is best left to the professionals so you can get back to doing what you do best.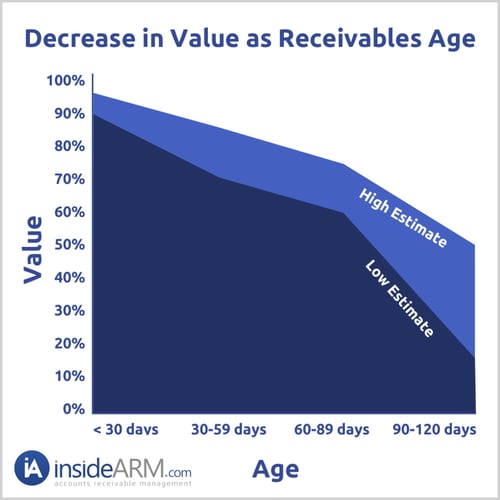 Reason #4 – Depreciating Asset
Your accounts receivable are considered a tangible asset on your balance sheet, especially with regard to obtaining financing. A bank can actually use your receivables as collateral in establishing loan terms. However as noted in the previous reason, these receivables lose value over time and by day-90, they no longer carry any value in this regard. At this point there is literally no reason to hold these accounts back from collections unless you have established acceptable payment terms that are being met on time each week or month.
Simon's Agency has regularly discussed these topics at conferences across the United States. If you'd like Simon's to present on these topics for your group, please visit our Request a Speaker page.
---
For more helpful topics, sign up for our monthly e-newsletter, "Billing & Collections Adviser" by clicking this link (or filling out the form on this page):
---