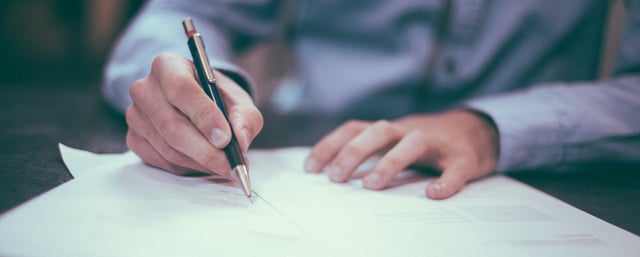 It is important to start including billing and contact language in your Patient Agreement forms to allow your billing department and third-party vendors to contact your patients in the manner that they prefer. Consider this, 2016 was the first year that saw the threshold of households with only cell phones and no landline surpass 50% and this number is only increasing by the day. Not only that, but the way in which consumers communicate will change even further as messaging services – in their many incarnations – become more prevalent throughout your patient base and a millennial generation now coming into their own and having surpassed Baby Boomers as the largest living generation two years ago.
With this in mind, we strongly recommend that you work with your own independent legal counsel to include language in your Patient Agreements that will allow you and your partners the ability to use relevant and up-to-date contact information to communicate with your patients.
For example, you should consider including language whereby a patient is made aware and understands that by providing their telephone number and/or email address, they acknowledge and agree that the service provider may use that email address or any telephone number which they provide at the time the services are rendered, including any number for a cellular phone or other wireless device, regardless of whether they incur charges as a result of receiving such calls. This should include consent to receive all types of communications, including billing and collection calls.
The consent should also include some type of explicit language informing the consumer that the communications they are agreeing to receive would not be limited to phone calls but might also include voice messages, SMS text messages, email correspondence, and/or video and image messages.
Most importantly your Patient Agreements should be uniform across your entire organization – whether it is department to department or physician to physician – as consistency in this area is critical to the successful application of this strategy. If your organization employs differing Patient Agreements it becomes quite difficult to consistently serve your organization both internally and externally.
Most physicians are already using consent or release forms by which patients agree to be contacted by cell phone regarding upcoming appointments. It would be relatively simple for your legal counsel to modify those existing forms to include additional language and ensure that it is consistent with current laws and modern modes of communication.
Understanding that the modern consumer has a nearly infinite number of ways to disregard their obligations and challenge your organization and its partners – especially as a result of the ever-changing laws and regulations set forth by the CFPB, FCC, and FTC to name a few – should also be an important motivator in updating your Patient Agreements. Whenever organizations do not receive explicit permission to communicate with their patients in the various forms we now consider 'normal' – such as a text message, cell phone call or voicemail – they expose themselves and their partners to potential misfortune – whether it's having to abandon attempts to collect a debt or having to devote time and resources to litigation.
Finally, please understand that we are not attorneys and the information provided is NOT intended to be legal advice, nor are we suggesting or recommending you implement any of the above observations.
We are however recommending that you engage your legal counsel to discuss and examine the many available strategies that directly address the dynamic and emerging technologies consumers utilize today and will use in the future. Your legal counsel is much better equipped to guide and protect your organization by providing you with the appropriate legal advice tailored to your specific situation.
In short, we simply wanted to let you know what we encounter during our normal workday and to provide you with additional tools that will help you, your organization and your third-party partners to continue to deliver positive results in your revenue cycle.