Previously we published an article, "Commonsense Prevails… When Consent is Contractual," which outlined a district court ruling* that basically means it is not a violation of the Telephone Consumer Protection Act (TCPA) – in other words, it is entirely legal to call a consumer – when he or she signs a document that says you or your third-party collection agency can contact them at the number of their choosing using automated phone calling technology if they fail to pay their bill.
Common sense, right? But for some reason, in districts across the country, courts are hearing and punishing first and third-party companies for doing just that. Our colleagues across the board are shaking their heads while coughing up hundreds of thousands, if not millions, of dollars along the way. Well, there may just be a silver lining appearing on the December horizon. Enter Facebook.
In what will potentially be a landmark case, the Supreme Court granted a Writ of Certiorari in Facebook Inc. v. Duguid. The case, which Facebook appealed from the U.S. Court of appeals for the 9th Circuit in October 2019, presents two questions. First, whether or not the Telephone Consumer Protection Act of 1991 (TCPA) restricts free speech. Second, whether the definition of an Automated Telephone Dialing System (ATDS) encompasses any device that can "store" and "automatically dial" telephone numbers, even if it does not use a "random or sequential number generator."
It's clear that the spirit of the law is to restrict companies from using ATDS technology to randomly or sequentially generate and dial numbers for the purpose of spamming, and likely inundating, consumers with marketing calls or notices they have not requested. But this has not stopped a litany of frivolous lawsuits against collection agencies over the last decade that use ATDS technology to call the numbers that they have for consumers that owe a debt to their clients.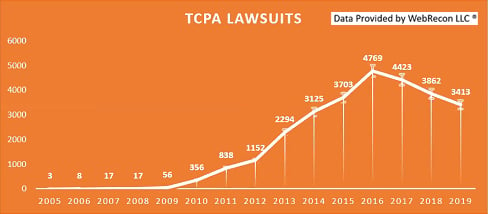 While TCPA defines an ATDS as a device with the capacity "to store or produce telephone numbers to be called, using a random or sequential number generator," the 9th Circuit Court of Appeals precedent that further "clarifies" that an ATDS "need not be able to use a random or sequential generator to store numbers," only that it "ha(s) the capacity to store numbers to be called and to dial such numbers automatically." Unfortunately, in all its wisdom, the 9th Circuit has wholly undermined the intent of this regulation, not to mention the fact that it contradicts rulings by the Third, Seventh, and Eleventh Courts of Appeals. It is painfully clear that they don't fully understand the technology nor how it positively serves consumers by giving them shorter wait times to speak to customer service representatives.
When ATDS technology is used to simply store and dial phone numbers that agencies already have the right to call, its only function is to automate the actual "dialing of phone numbers." In any other industry, this would be championed as a tactic of efficiency.

This efficiency allows call center representatives to spend more time helping people than dialing numbers and looking up information. Automating this process makes a call center much better at what it does – helping consumers navigate their financial obligations! At the end of the day, it's all about making a connection with a consumer to have a conversation about a debt they owe – this isn't a marketing call; there's no offer for something they don't want or need; it's a call to help a consumer pay a debt and protect their credit.
The most efficient way of helping the most consumers is by calling as many numbers as you can and being able to immediately help those who answer. Why is this a problem with the courts? Why have the courts allowed plaintiffs to bring cases where they were simply contacted in order to resolve their debt?
With the hope that the Supreme Court provides a sound ruling on Facebook Inc. v. Duguid, it is important for organizations that utilize third-party debt collectors to incorporate language in their patient intake forms (or consumer contracts) that obtain permission from their customers to be contacted using the numerous communication channels and technologies that exist today.
Obtaining this type of explicit consent from your consumers will empower your third-party agencies to pursue this debt using modern and preferred methods of communication, which will, without a doubt, increase the amount of money your agency can collect on your behalf.
This is by no means foolproof at this point, but if the Supreme Court rules appropriately, it will limit the scope of banning ATDS technology only if it generates its own numbers. This is the only reasonable outcome for this case and, if it rules in this manner, then statements like these will be paramount in making the collection of your outstanding receivables much more efficient.
Unfortunately, as it currently stands, the right to free enterprise efficiency does not extend to the collections industry.
---
To learn more about "The Owner's Corner" or read other articles in this blog series, please click here.
This article provides an update to "Commons Sense Prevails… When Consent is Contractual."
---
*The Northern District of Alabama cited the groundbreaking opinion by the Second Circuit Court of Appeals from the case of Reyes, Jr. v. Lincoln Automotive Financial Services , 861 F.3d 51 (2d Cir. 2017) in its decision in Few v. Receivables Performance Mgmt. , No. 1:17-cv-02038 (N.D. Ala. Aug. 8, 2018). The Northern District of Alabama used the Reyes reasoning in granting the defendant's amended summary judgment motion. While the Second Circuit's opinion focuses only on the TCPA and is only binding within the Second Circuit, the fact that the Northern District of Alabama used it shows that its reasoning is broad enough to take root in other parts of the country (as is the historical nature of the Second Circuit Court of Appeals).
---
For more helpful topics, sign up for our monthly e-newsletter, "Simon's Says" by clicking this link (or filling out the form on this page):
---