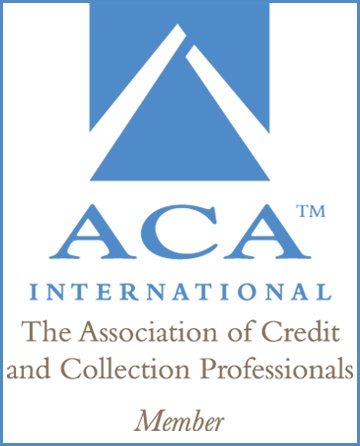 ---
Simon's Agency was recently accepted as a member of ACA International (The Association of Credit and Collections Professionals) as well as its New York affiliate, NYSCA (New York State Collectors Association). It is with a great sense of pride that we take this next step in elevating our presence to a national level by working with these organizations to improve our ability to compete at a national level and deliver the best service we can for both our clients and the consumers we work with. Our organization will be able to take advantage of instructional courses and certifications for our employees as well as participating in lobbying and legislative efforts for our industry.
ACA membership demonstrates that Simon's Agency, Inc. is dedicated to advancing quality and professionalism in the credit and collection industry. As an ACA member, Simon's has agreed to comply with all applicable federal and state laws and regulations, as well as the code of conduct established by the association.
ACA International has served the credit and collections industries since 1939 according to its website and "establishes ethical standards" for the industry which Simon's supports and mirrors in every manner. With NYSCA, Simon's joins nearly 200 agencies in returning "over $4.7 billion to the economy each year in New York" and employing "over 21,000 New York residents." ACA brings together third-party collection agencies, law firms, asset buying companies, creditors and vendor affiliates, representing more than 230,000 industry employees. ACA establishes ethical standards, produces a wide variety of products, services and publications, and articulates the value of the credit and collection industry to businesses, policymakers and consumers.
With the collection industry attracting more and more scrutiny by government agencies and regulators it has become imperative for Simon's to align itself with organizations that share its core values and have the strength and numbers to lobby effectively for our industry as a whole. With ACA and NYSCA, Simon's has established essential partnerships that it can grow with as it moves forward with its ongoing expansion.
---