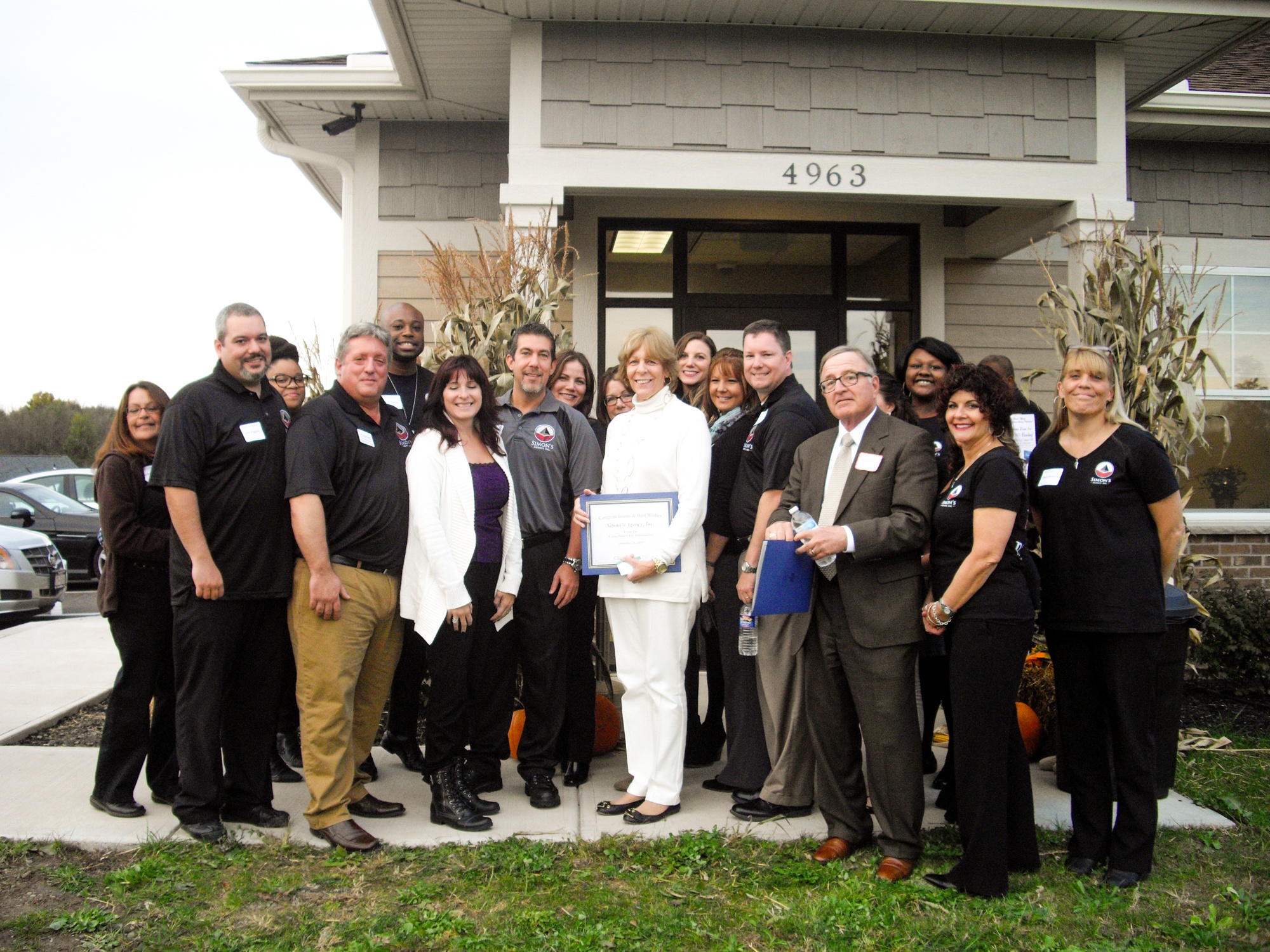 On the evening of October 20th Simon's Agency opened its doors to the Central New York community and its clients with a celebration commemorating the fiftieth anniversary of the agency and the grand opening of its brand new state-of-the-art call center in Liverpool. Scores of people were treated to the smoky-delicious flavors from the Wing-A-Lings food truck including a variety of chicken wings and strips, pulled pork sandwiches, a hearty chili, and a smoked mac 'n' cheese to die for! After dining outside, guests were invited inside where they were guided through a tour of our call center with stops to mingle with employees in each department, as well as many locally sourced vendors who worked on the building including, Installations Unlimited, Computer Gallery, IMS, and Carpet One as well as the Fleming Race Team, which Simon's has sponsored over the last several years.
The tour included a stop in the conference room where guests were invited to participate in one of our favorite bonus contests for collectors – Wii Bowling! Several clients were tied for high score at the end of the night so we rolled dice to break the tie and awarded our grand prize of a 32 Inch Smart TV to Kati Dapson. Installations Unlimited graciously co-sponsored this prize along with Simon's. In addition to this contest, we also sold raffle tickets for a ThinkPad Twist, co-sponsored by Computer Gallery, which raised $290 to be split between North Area Meals on Wheels and St. Lucy's Church. These donations were made in honor of our late colleague, Linda Griffin, who was a dedicated communicant of St. Lucy's as well as a driver for Meals on Wheels for many years. According to North Area Meals on Wheels Director, Donna Barret, "Linda was a driver volunteer and she touched many seniors with her kind words when she delivered meals."
Nearly all of our guests purchased raffle tickets or made donations. The raffle was won by Rich Cheevers but we want to thank everyone who came by and bought a ticket. We know the proceeds will go to the very best of causes at each location!
During the celebration we were visited by the CenterState CEO Ambassadors who delivered a certificate of congratulations as well as recognition of being an Economic Champion for Central New York for the second consecutive year.
Also in attendance was our district's tireless New York State Senator, John A. DeFrancisco, who presented a special Citation to owner and president, Phil Bova, who accepted the award on behalf of all of Simon's employees. "Our employees are the reason we are all here and why we could build this call center and continue our work for clients throughout Central New York and beyond," he said as he accepted the award and then added, "Without them, none of this could have been accomplished." The Senator was joined by Jessica DeCerce, who represented the New York State Governor's office for the Central New York Region.
Simon's is very proud to have had such a successful and fun event for its clients and community to enjoy alongside it. The outpouring of complements and congratulations has been remarkable and leaves every employee both honored and humbled by the experience.
Simon's looks forward to continuing to build upon the success it has achieved over the last fifty years!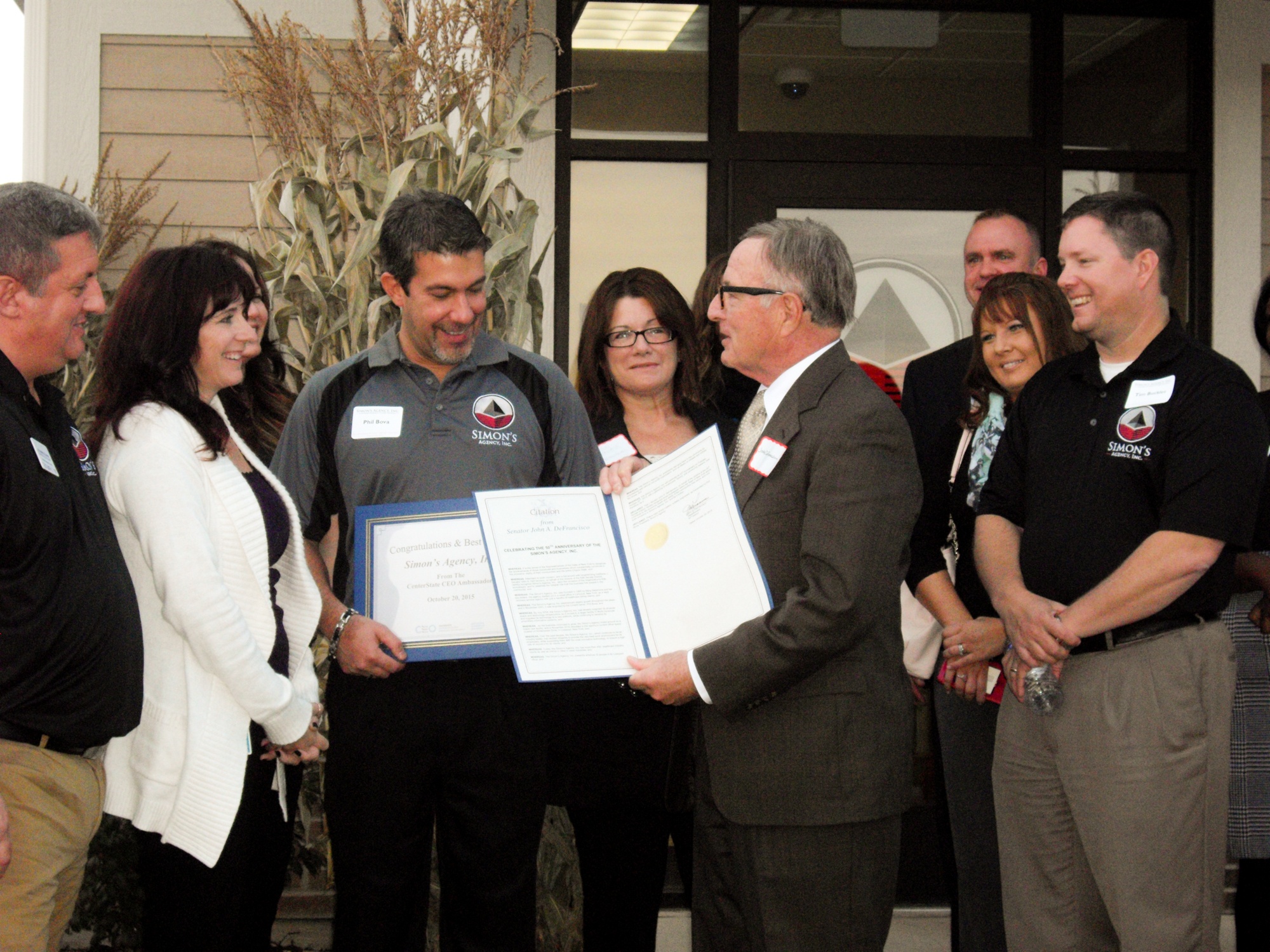 Sen. John A. DeFrancisco presents his Citation to Phil Bova, Owner & President of Simon's Agency, Inc.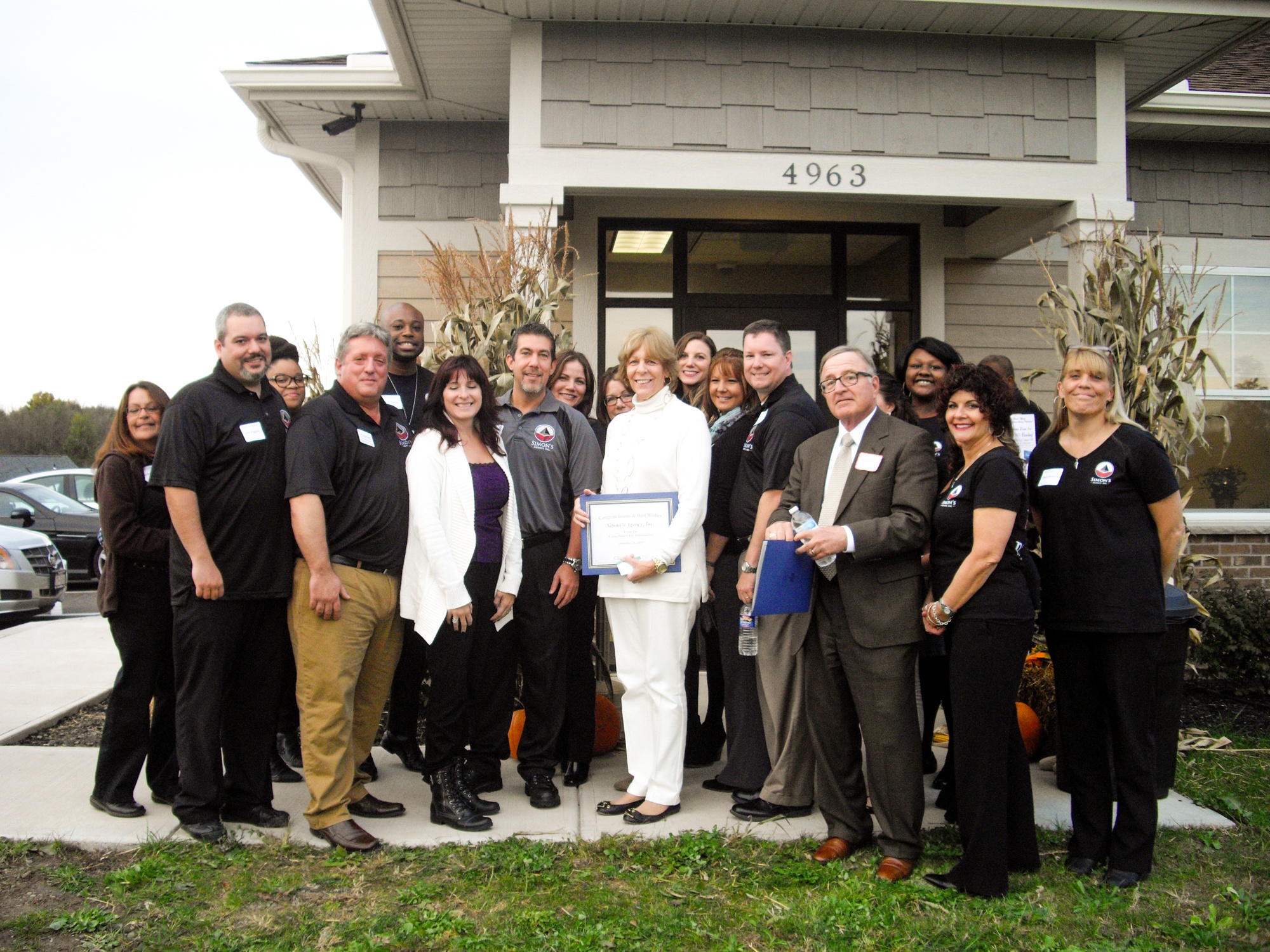 CenterState CEO Ambassador, Adele Cole-Brown presents Simon's with a congratulatory certificate.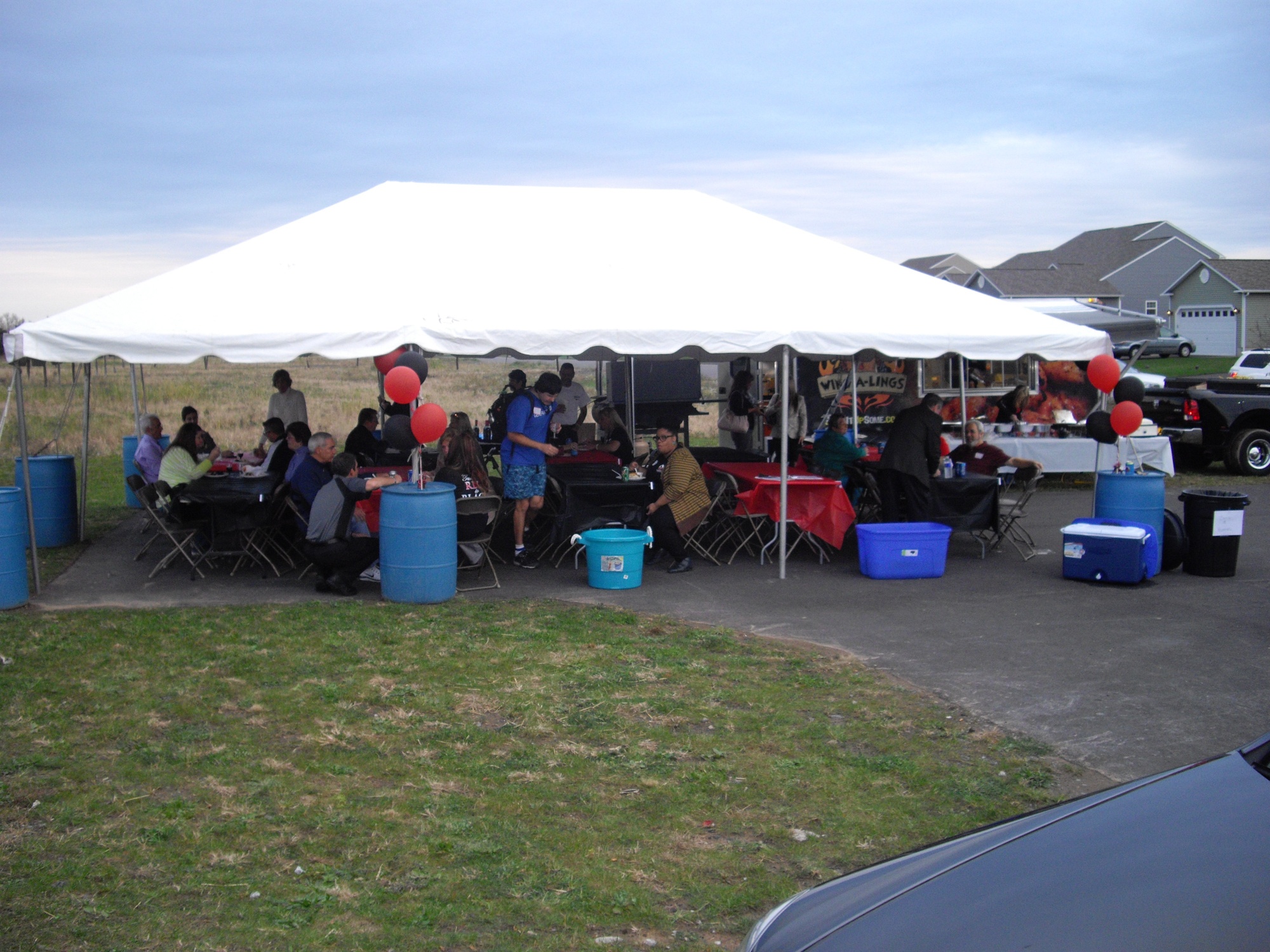 Guest enjoyed some smoky-goodness from Wing-A-Lings in the outdoor seating area.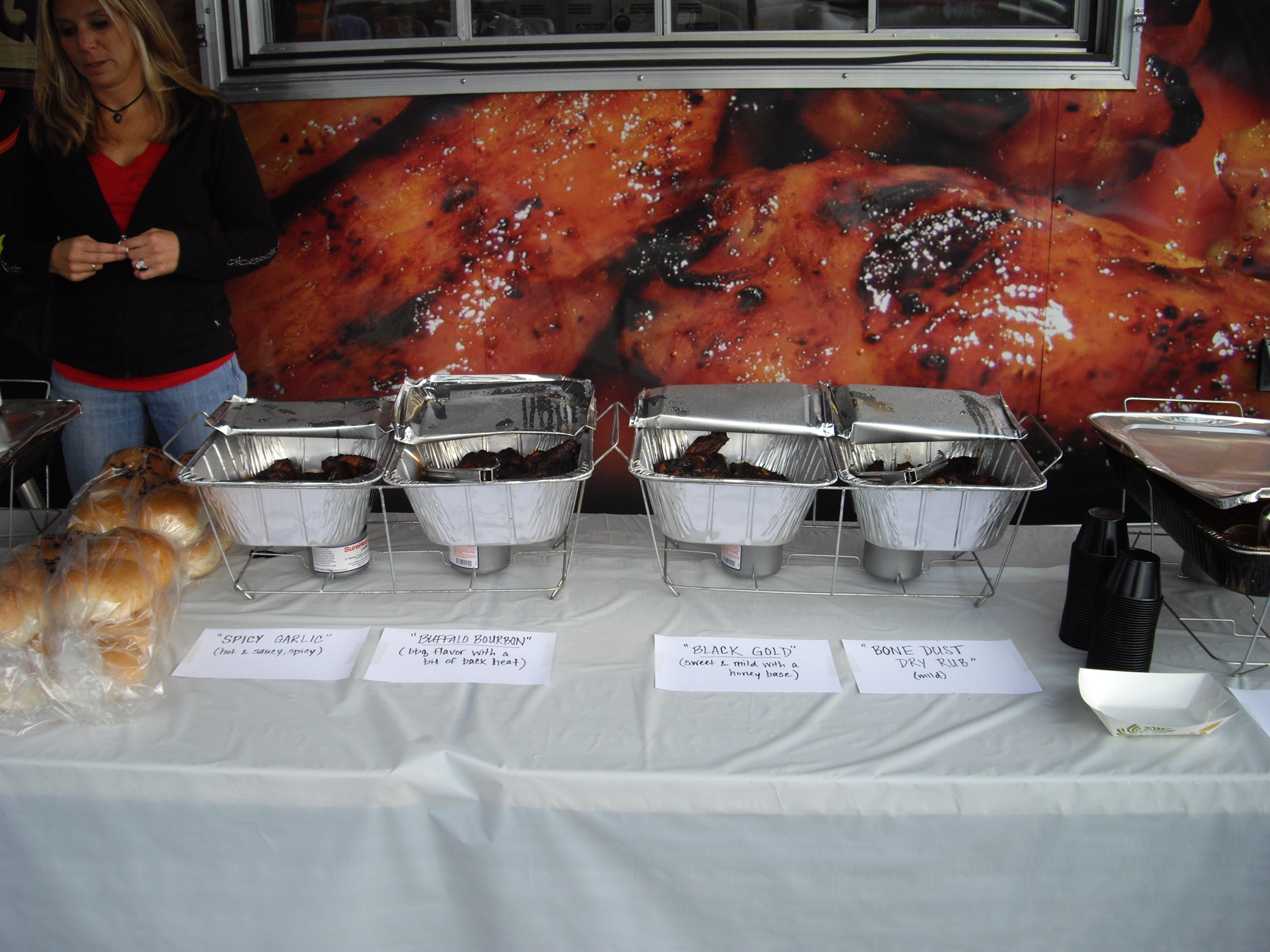 Guests enjoyed four different flavors of Wing-A-Lings.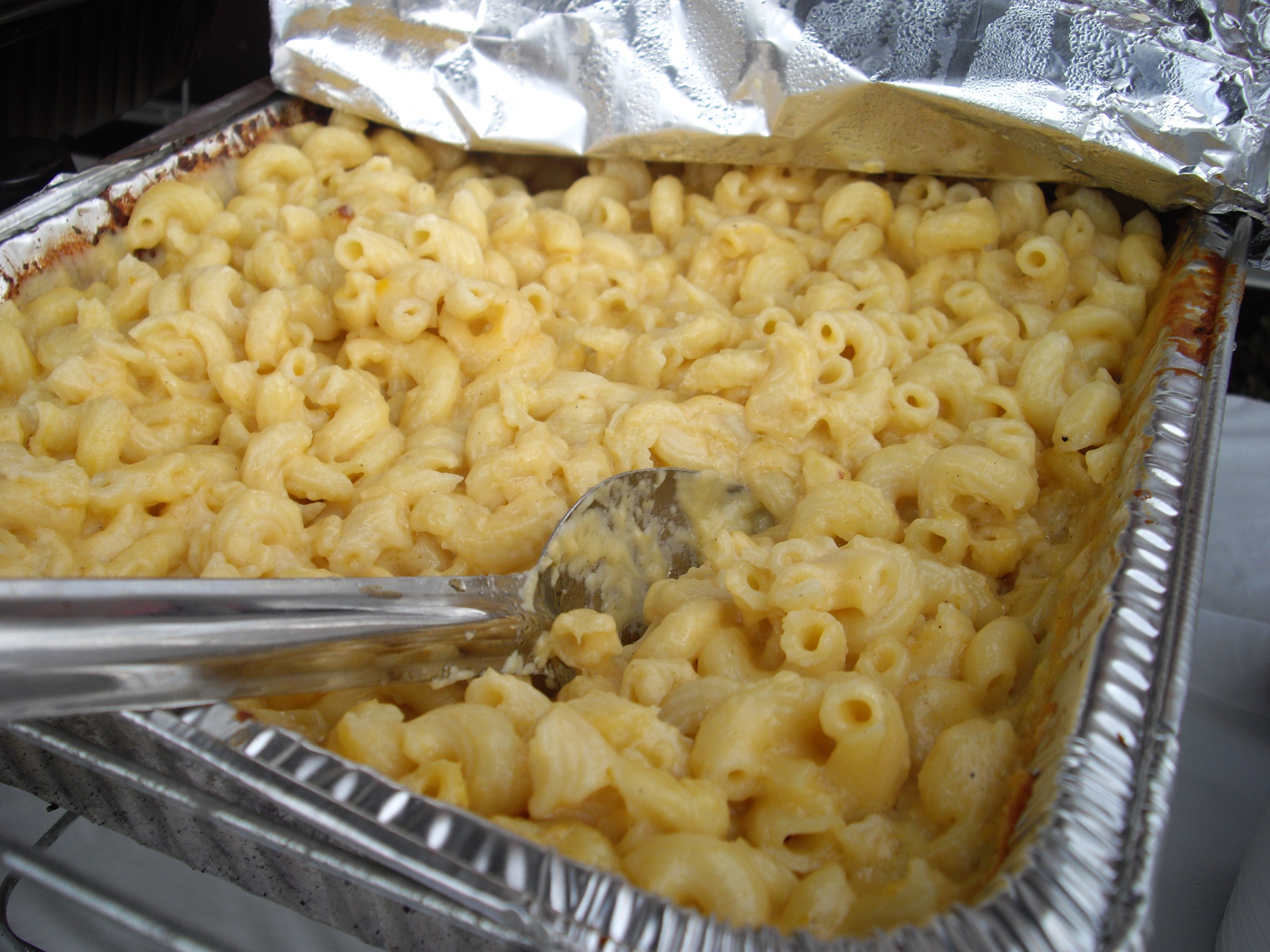 Did we mention the smoked mac 'n' cheese?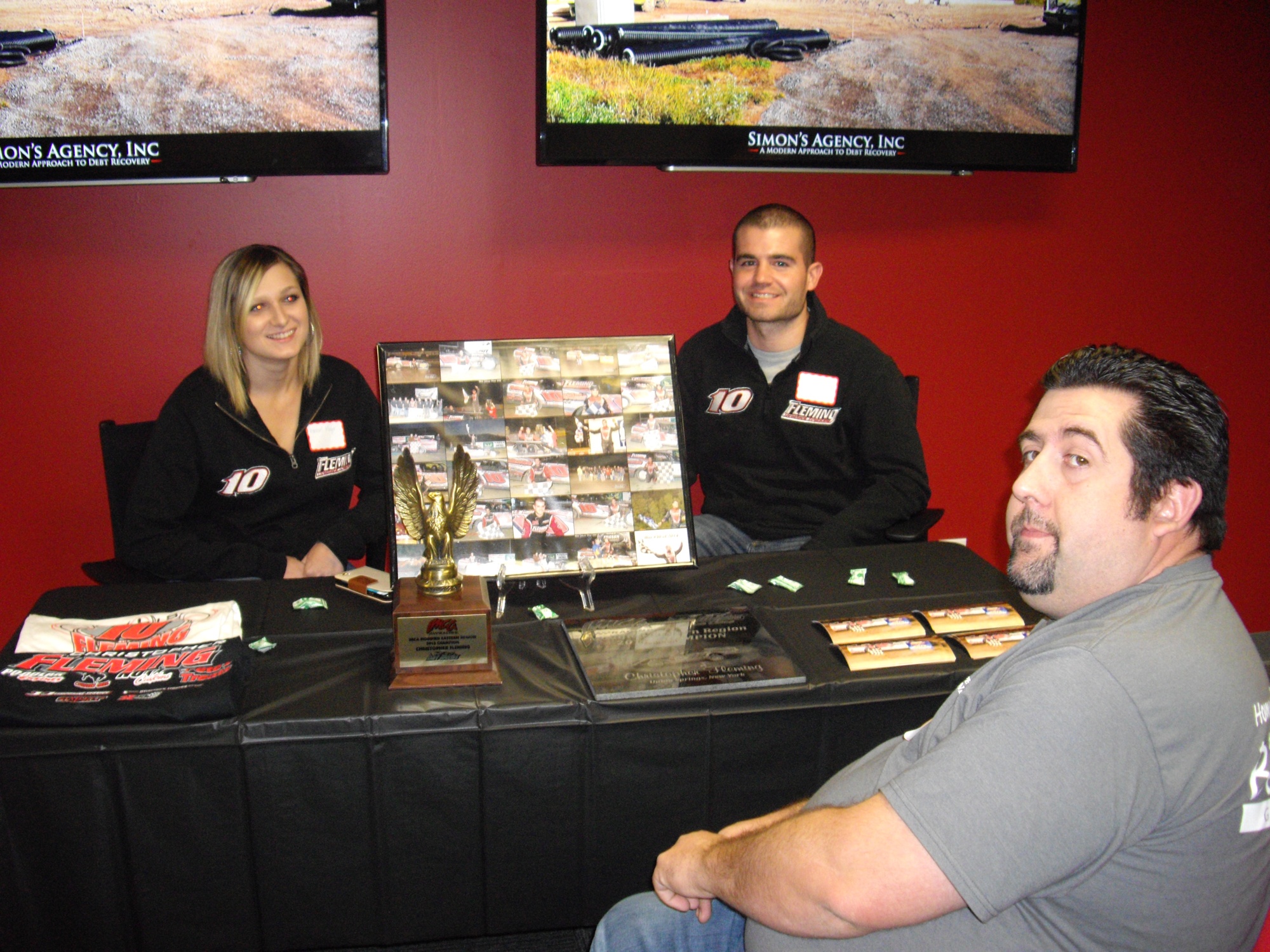 The Fleming Race Team - Rachael Moyer, Christopher Fleming and Carmen Vona (clockwise from left).