---
If you are a Revenue Cycle Manager, now is the time to plan for tax season. As we're all thinking about our Thanksgiving meal and the Christmas Season is bursting with the flavors of egg nog and gingerbread as the happy sounds of carols dance all around us while Santa Claus descends upon every mall in America there is a slow churning that begins to take hold at many companies across the country. In billing offices everywhere decorations are broken out, parties are planned and names are drawn for secret gift exchanges. But somewhere in the midst of all this glee, work must continue, so plans are constructed to close the year out strong and find ways to increase revenue for the following year.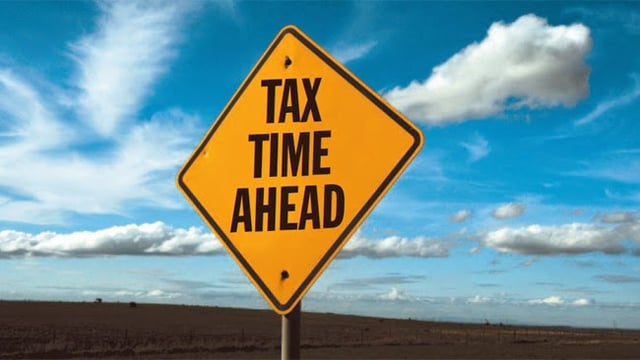 "How do we increase our profit in the first quarter?"

"How do we gather momentum to continue this trend into the second quarter?"

"What can we do now to prepare accordingly?"
These are questions every revenue cycle professional is asking themselves as November dissolves into December. One area they can concentrate on right now is preparing their placements for collections. Getting those accounts in now is imperative to timing up with the first federal tax refunds which will be deposited or mailed out as early as the middle of January. The peak for tax returns quickly follows and will hit by mid-February! That's not a lot of time to prepare unless you start doing so now.
Between H & R Block, CNN Money, Bankrate and USA Today, they report that no less than one third of all refund recipients (and as high as 41.9%) will use at least a portion of it to pay down their debt. So it is in fact paramount to get in in line now to make sure that the majority of debtors who will use a portion of their return to pay their outstanding financial obligations, use it to pay the unsettled bill that is affecting your revenue cycle.
In short, what you do now with regard to your collection accounts will tremendously effect what your recovery efforts will yield in the first quarter and beyond, as many times a substantial down payment made during tax season will yield a favorable payment arrangement on the rest of the balance throughout subsequent months. With this in mind, we have created a list of things for every RCM professional to consider this month.
Top Five Things Revenue Cycle Managers should do to Maximize their Collection Revenue for the First Quarter
Shorten the time it takes for accounts to get to collections. If you're sending them in at 90 days, you're doing pretty well. But how many of those accounts did you reasonably assume would not be paid after they hit 45 or 60 days? Using your own CRM or Billing System data, a quick analysis on patient propensity to pay or known insurance coverage issues might allow you to pass along a good percentage of your accounts sooner than you are doing so now. The sooner an agency gets your accounts the more likely they are to collect on these open receiveables. So not only are you getting a batch of accounts in sooner, you are also allowing the agency to collect at a better rate for you. If you are currently waiting more than 90 days to place your accounts into collections, then try sending at 90 days. In either case, you can compare the difference between recovery rates when you place accounts of different ages, allowing you to use analytics to prove the model's success.
Take a look at your backlog.

Have you just started to use a new agency or acquired a new practice and have a backlog of potential collection accounts? Now is the perfect time to get those over to collections. A lot of times this might be sitting at the bottom of your to-do list, but imagine if you bite that bullet now, how you might impress your CFO in the next quarter. A backlog sent over to collections can certainly help move that needle, especially since it's an unknown quantity and any success will increase your revenue as opposed to remaining on a server going untouched for another four months.
Review the information you are placing for each account. Information matters. The more an agency has, the better they will perform recovering these debts for you. Review the information you store for each patient and then compare it to the information you are providing with your placements. Are there additional bits of information you can include? In the same vein, review the information you are asking your patients to give you. Do you have social security numbers? Multiple addresses? Email addresses? Multiple phone numbers? Place of employment? Notes from your billing department? Any and all of these can help you in your initial billing and collections efforts and will help your agency in theirs. In either case, the more information you have and the more you supply will only help to increase your recovery rate.
Allow your agency to credit report on your behalf. With the level of compliance and regulations honest agencies are faced with one of the last and most fruitful tools they have left in the collections toolbox is the ability to report delinquent debts to consumers' credit reports. When traditional techniques fail, a surefire way to keep the obligation relevant to the consumer is by reporting it to the credit bureaus. Sooner or later that person is going to need a line of credit for a car or home or that summertime home improvement. Well if they ignored the bill up to that point, they won't be able to ignore it any longer if they want that loan. Satisfying collections accounts may in fact be required in order to receive a loan. Additionally, having this as a deterrent can help as well. For people who are invested in keeping a solid credit score, the knowledge that their debt will end up on their credit report if they do not make acceptable arrangements may well be all the motivation that is needed for them to pay their bill. As such the ability to report delinquent obligations to credit bureaus on your behalf remains one of the most important tools agencies have left to use. This also helps to insulate your business from the process as the agency's name will appear on the trade line instead of yours.
Place your files electronically.

Whether you use a system format such as Athena, Epic, Medent, Zoll Data, etc. or manage your own system, any technologically sound agency should be able to provide a secure online portal or pipe that will allow you to easily and securely place your files into collections. Be sure to inquire about your agency's ability to handle this type of file as it will allow your accounts to be immediately integrated into the agency's collection process allowing recovery efforts to commence much sooner than they otherwise would have.