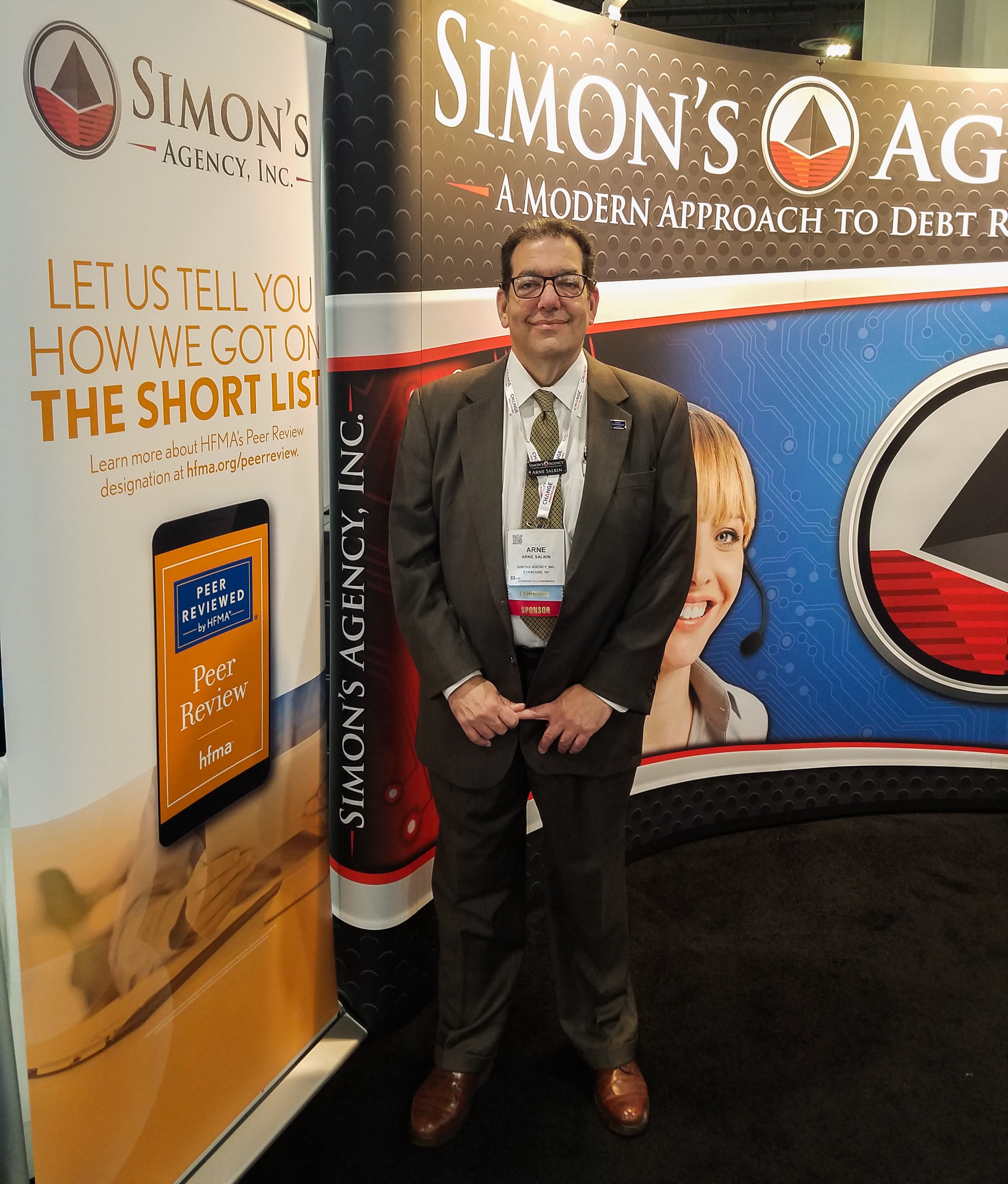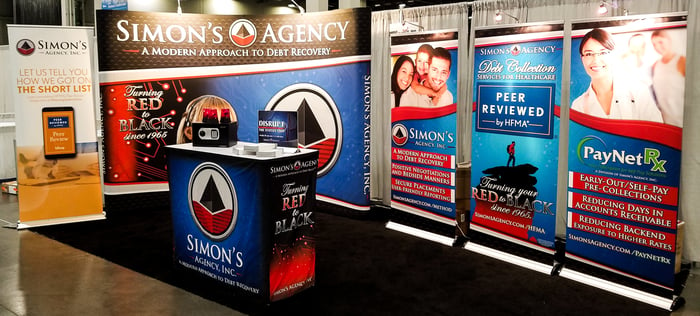 In July of 2018 I had the pleasure of being on the team representing Simon's Agency at the HFMA 2018 Annual Conference in Las Vegas, Nevada. I have previously attended many trade shows and conferences throughout the years in various industries as a participant, presenter and exhibitor. The professionals I met at HFMA are the top tier across the board.
The ability to learn as well as exhibit is critical. To properly work with decision makers in their respective industries you must know the trends in their industries as well as how the company you are representing can best respond to these trends. At HFMA, the various tracks they offer allows an attendee to gather information in a variety of fields. Properly preparing in advance of the conference, all the Simon's attendees knew which sessions we were attending before landing in Las Vegas. This also allowed our team to cover a broad spectrum of subjects and then present what we learned to each other, as well as our Simon's colleagues back home after the conference.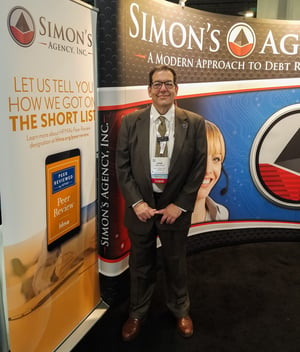 The vendors at the show were very impressive. Personally, I was extremely impressed with our booth location and design. The people who came into our booth had a genuine interest in learning more about our services and what we bring to the table. The representatives I met from the HFMA were appreciative of our support for their organization as a sponsor and exhibitor. They truly work with us to make sure that we are meeting the right people and they provide an invaluable service to our clients who are required to continue their education through organizations such as theirs.
I can see why Simon's Agency is as committed as we are to HFMA. We are active in several chapters based upon our geography. The quality of the program is top notch. From the moment you enter the registration area you can see why HFMA attracts the top-level professionals it does. All the technology in the conference was first rate allowing speakers to be heard as well as collaborate with attendees using the latest audio-visual and interactive technologies. Providing handouts on the easy-to-use phone app means not waiting for materials to come around the room, or worse yet running out of hard copies before everyone gets one (not to mention the ease of transport back home and sharing with colleagues!).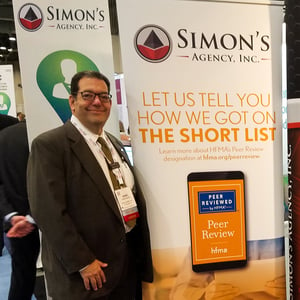 Judging from the people who came by our booth I could experience the recognition we are beginning to receive after having been part the HFMA organization for several years and Peer Reviewed for the last two. People came back to our booth after recognizing us from previous conferences or from our appearance on the HFMA Short List. Having attendees ask us what is new and important to them allows us to demonstrate our knowledge and ability to stay up with their industry. We have been planting seeds with attendees from across the country and now these seeds are coming to fruit.
On a local level I am glad I was able to attend a regional reception for the Metro New York Chapter and can now get more involved at this level. The ability to build relationships with people locally, regionally and nationally, who are at recognized institutions across the country, is an experience I will not easily forget.
---
For more helpful topics, sign up for our monthly e-newsletter, "Billing & Collections Adviser" by clicking this link (or filling out the form on this page):
---

* HFMA staff and volunteers determined that this product has met specific criteria developed under the HFMA Peer Review Process. HFMA does not endorse or guarantee the use of this product.
To learn more about HFMA's Short List, click here.