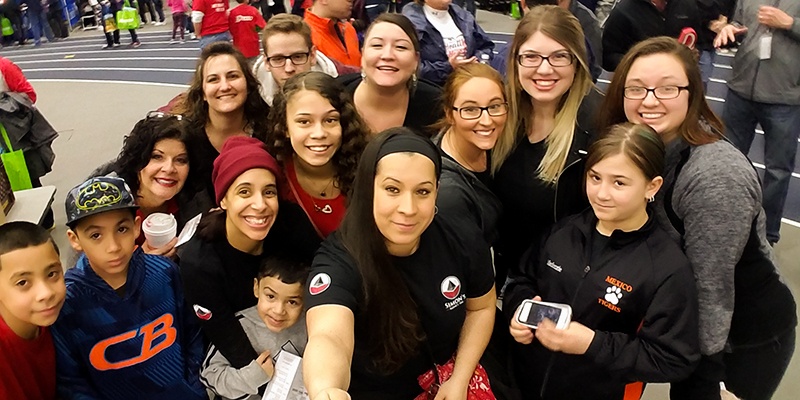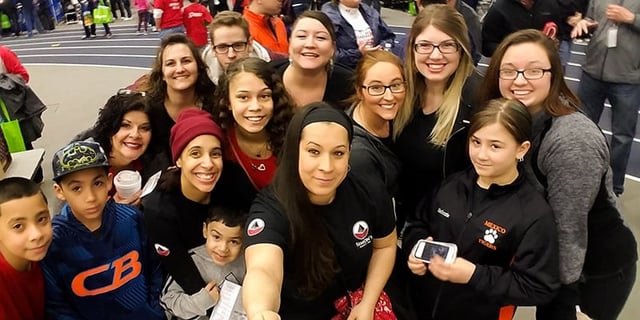 On Saturday, April 1st, employees from Simon's Agency participated in the Syracuse Heart Walk benefitting the American Heart Association (AHA). Together, with over 3,000 people from all over the region, the volunteers raised over $500,000 which will help the AHA "fund cardiovascular research and education, advocate for health, and save lives," according to their website. Their goals include improving the cardiovascular health of all Americans and reducing deaths from cardiovascular disease and stroke by 20%, by the year 2020.
This year, Simon's employees teamed up with Practices Resources, LLC, a longtime client, to participate in an event they felt was very rewarding.
"I had a great experience at the Heart Walk!" said Jeanette Santiago of her experience at the Heart Walk with Simon's, "I was able to bring my young kids and they had a blast! Who knew they would enjoy exercising and helping with such a great cause. My kids were actually very proud that I work for Simon's Agency. It didn't even feel like 3 miles or 2 hours had passed because we were walking and talking with each other. It felt great to accomplish the walk and be a part of something so important."
The walk took place on and around the Onondaga Community College Campus on a rainy Saturday but that didn't deter the effort, nor the turnout, and Simon's team was all smiles throughout the day (as you can see from the pictures!) and gained an appreciation for the work of the American Heart Association.
According to Melissa Ramon of Simon's, "I had an amazing experience at the heart walk. I never would have thought how many people are suffering from heart disease and how many families lost loved ones due to this. Going to the Heart Walk changed my way of thinking and wanting me to get more involved in these kinds of activities. Thanks to my job at Simon's, they made it possible for me to be there. I was also able to bring my kids to this amazing event and had them experience it and learn more about it. Hearing the stories of so many people also made me think of how I'm living my life and how I need to start taking better care of myself. Supporting this cause was the best decision I've made. I would recommend this to everyone. Best experience ever!"
Based on the popularity of the event with our staff, Simon's Agency is looking to participate in the Heart Walk again next year and build an even larger team to contribute to such a noble cause. In the meantime, Simon's Agency will be preparing for its first volunteer day at the Samaritan Center on October 14th. Simon's will donate a meal that our employees will then prepare and serve to the needy as we spend a Saturday with an incredible organization and some wonderful people in the heart of Syracuse. Simon's Agency's participation will be in concert with Believe in Syracuse, a community group that promotes improving the quality of life through civic engagement throughout Central New York. Simon's Agency is a sponsor of the organization.