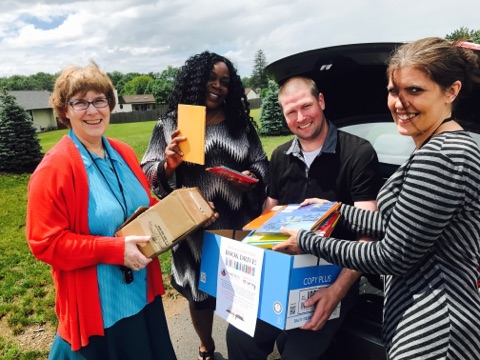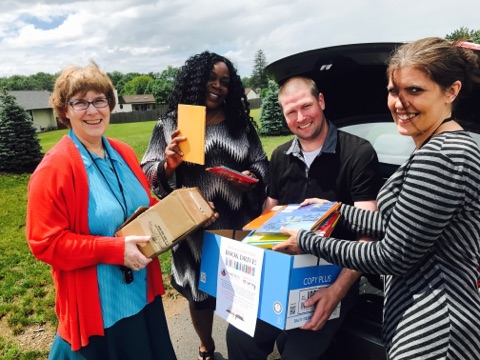 Simon's Agency employees recently collected books at the call center to donate them to the Believe in Syracuse Summer Youth Literacy drive which will be held on July 5th through their Community and Caring initiative. This program aims to create purposeful philanthropic opportunities for Syracuse to support the community's essential needs.
The first program is a summer youth literacy book drive for Syracuse's K-5 youth. According to the group, one in four children grow up without learning how to read. By hosting this free event, they hope to promote summer reading in the city of Syracuse, NY.
Nancy Cheevers, who spearheaded the effort at Simon's , did so after reflecting on a television show she remembered from years ago that had a character who owned a wall of books and when someone asked him if he had actually read all those books, he said, "No, who wants a bunch of books they already read?"
"So, ever since then I am always on the lookout for ways to share my love of reading! Most the books I donated have been read to my children and my grandchildren and this book drive seemed like a great way to continue their influence on children" she said.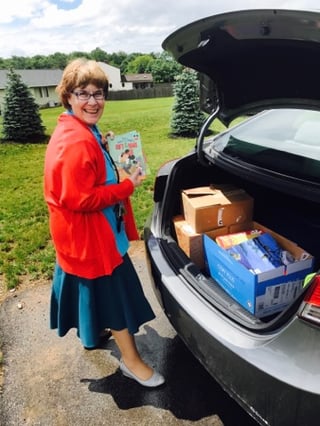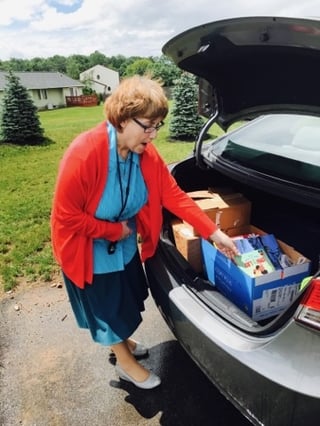 "Being lost in the pages of a book is my favorite way to spend the day... any day!" she added, "I know e-books are all the rage but first we have to "engage" the kids in the adventures. Hopefully some of the kids who receive them will find reading to be a great way to spend a rainy summer day.
We've certainly had a few of those to start the summer in Central New York. But this July 5th, some very lucky kids will be able to take home some adventures for a lazy summer day. For more information please see the event page on Facebook.
(Pictured above: Nancy Cheevers, Denice Knudson, Tyler Kurzinski and Lindsey McKenna take Simon's donated books to a Believe in Syracuse book-drop location at Cicero Chiropractic Center.)