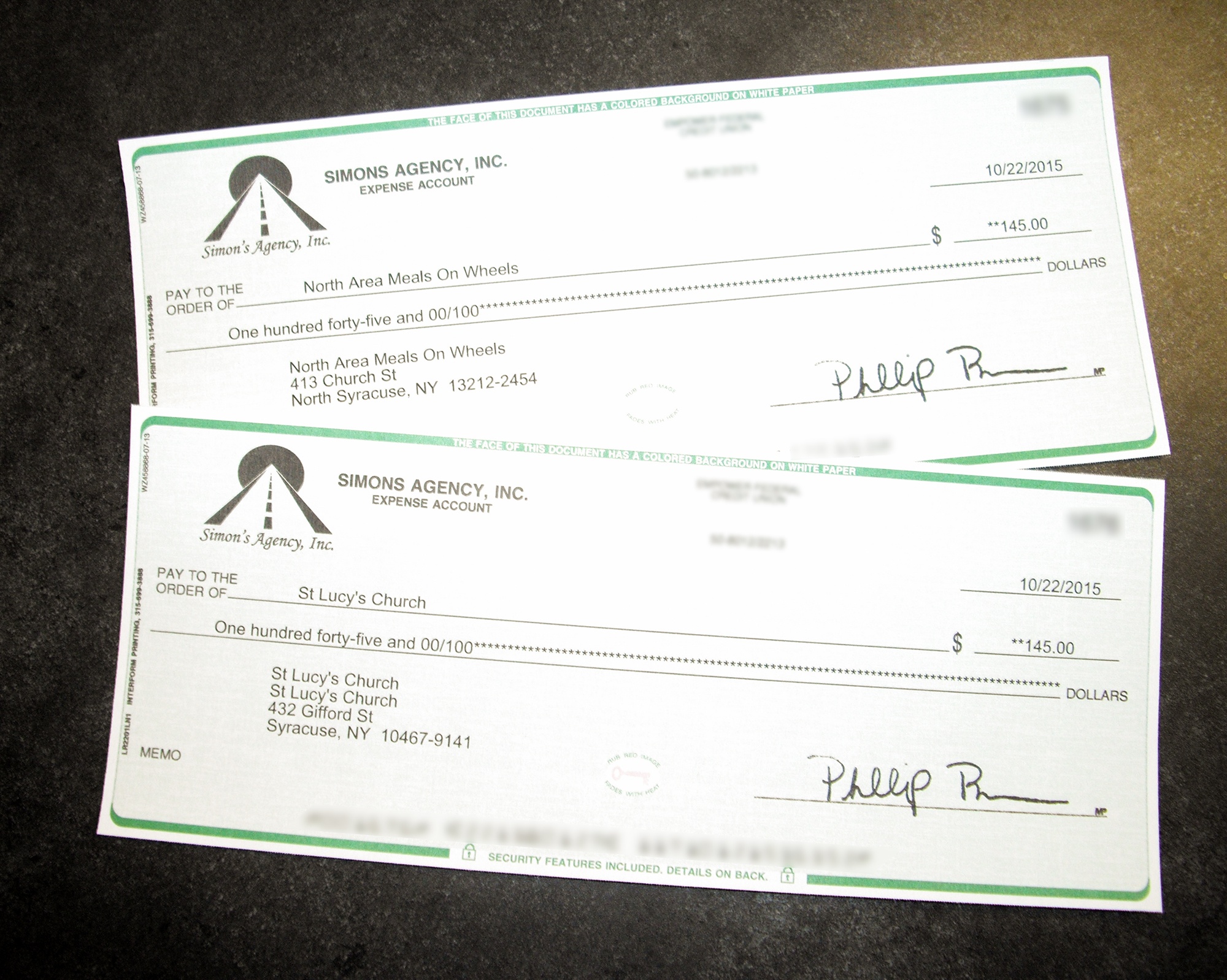 On the evening of October 20th Simon's Agency opened its doors to the Central New York community and its clients with a celebration commemorating the fiftieth anniversary of the agency and the grand opening of its brand new state-of-the-art call center in Liverpool.
During this celebration we sold raffle tickets for a ThinkPad Twist which was purchased through and co-sponsored by Computer Gallery. We are proud to say this raffle raised $290! The following we decided to split funds between North Area Meals on Wheels (NAMOW) and St. Lucy's Church. These donations were made in honor of our late colleague, Linda Griffin, who was a dedicated communicant of St. Lucy's as well as a driver for Meals on Wheels for many years.
According to NAMOW Director, Donna Barret, "Linda was a driver volunteer and she touched many seniors with her kind words when she delivered meals."
Bob Graves, President of the Board of NAMOW added, "Linda was a wonderful volunteer driver who made a difference for many seniors!"
Nearly all of our guests purchased raffle tickets or made donations. The raffle was won by Rich Cheevers but we want to thank everyone who came by and bought a ticket. We know the proceeds will go to the very best of causes at each location!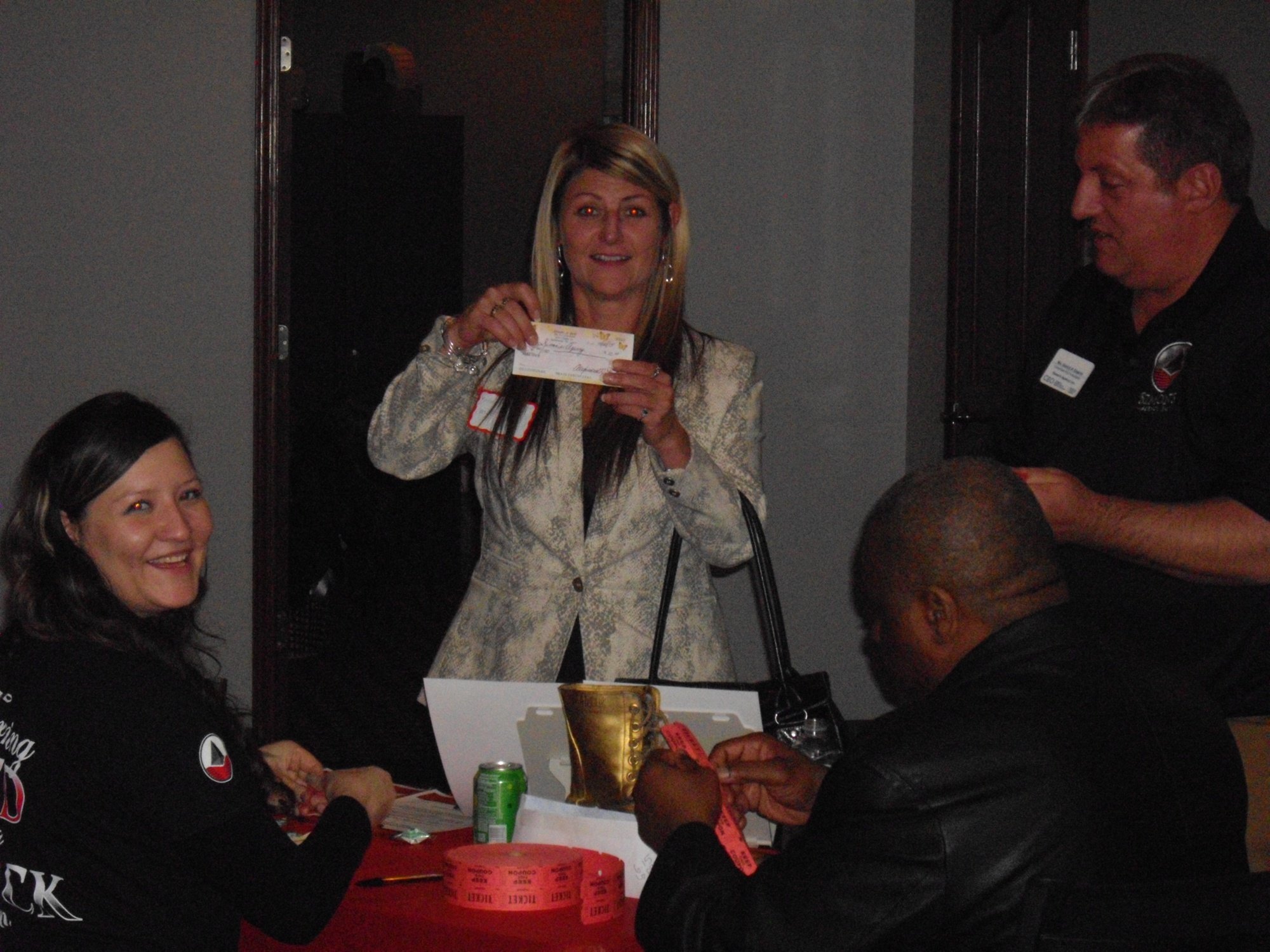 Our guest Alexandra shares a laugh with Simon's staff as she breaks out the check book to buy a raffle ticket!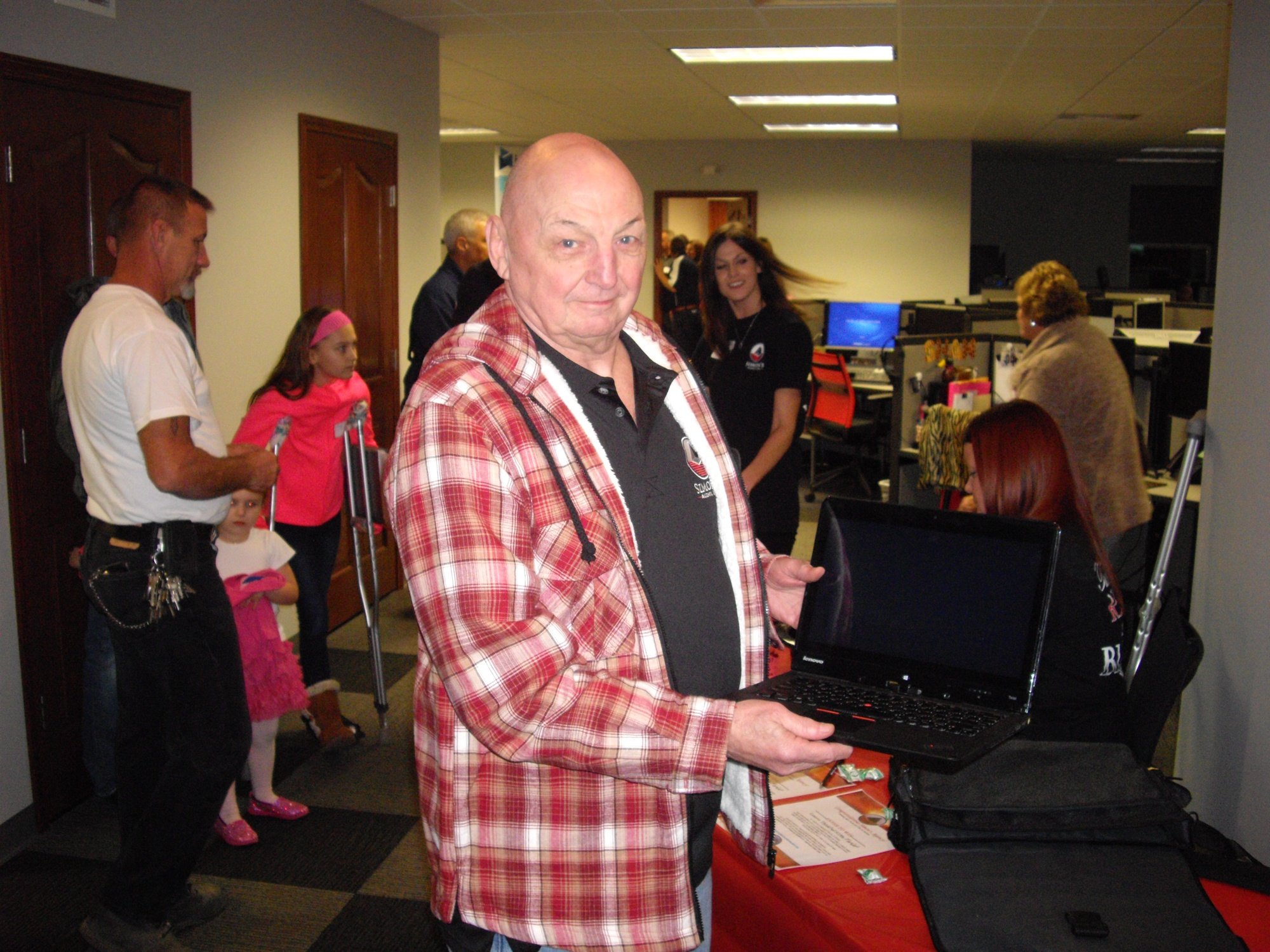 Rich Cheevers takes home the prize!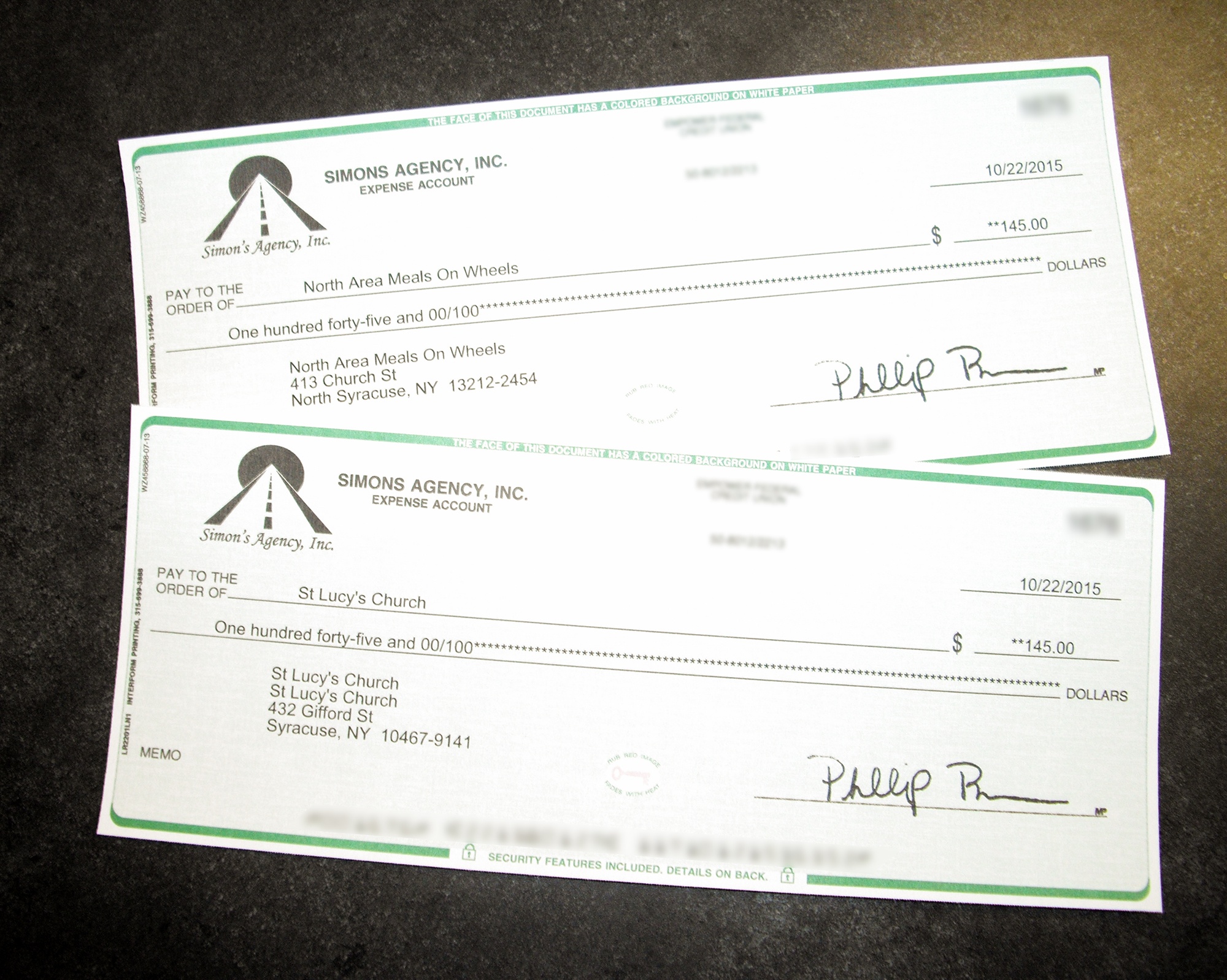 Checks! Hot off the press! The real prize goes out to organizations that support those in need.